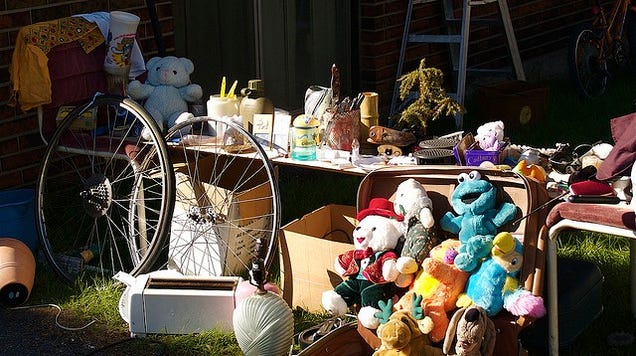 Garage sales are a great way to pare down your excess stuff and make some
quick cash in the process. However, you can make more money with a few
little tricks. For example, consider not pricing your items to get more
cash for them.
Lynda Hammond of
GarageSaleGal
tells the Today.com:
A lot of times you will get more money if you don't price stuff.
Maybe you have an old chef's cookie jar you've always hated and would
take a buck for it. But, maybe the buyer has been looking for that and
would name a higher price.
This tip surprised me. I'd assume that people would be less willing to buy an item if it
didn't
have a price tag. But Hammond makes a good point, and for bigger ticket items, this might give the buyer a chance to
throw out the first number
. Also, I've never been great at garage sales.
For more selling tips, check out the full post below.
Show me the money! 11 ways to make more cash at your next garage sale
| Today.com