---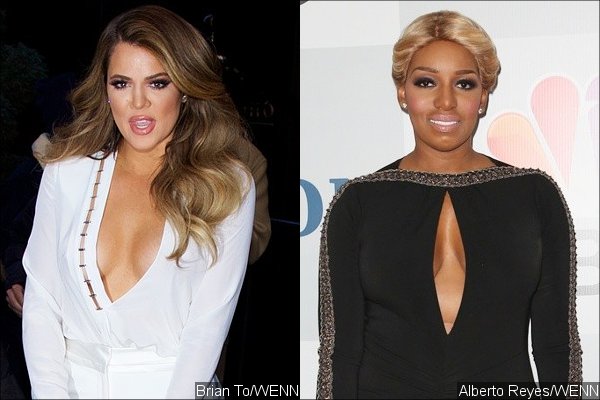 E! Entertainment has reportedly begun searching for
Kelly Osbourne
's replacement on "
Fashion Police
". Rumor has it, the network's own reality star
Khloe Kardashian
and Bravo's NeNe Leakes are being considered to fill in the vacant spot left by Kelly.
"She
was supposed to do it last time and passed. She may consider doing it
again but the offer would have to be really high," an insider says to
Us Weekly
of Khloe. "It's a lot of extra work for her."
Interestingly, Khloe was among the stars who voiced her support for
Zendaya Coleman
. The "
Keeping Up with the Kardashians
"
star who just showed off her slim body tweeted to the Disney star, "You
are a gorgeous, intelligent young lady! I love all that you represent!
Keep empowering and shine bright!"
Kelly Osbourne left amid the drama stemming from
Giuliana Rancic
's
racist comments about Zendaya's Oscars dreadlocks. She threatened to
quit the show when fans dragged her name into the controversy.
The
purple-haired fashion critic seemed to put the debacle behind her after
Giuliana apologized on TV saying that she did "cross the line" and
Zendaya graciously accepted it. "It takes a strong women to apologize
& makes a forgiving women even stronger! #ThisTooShallPass," Kelly
praised the two women on Twitter.
Nonetheless, she decided to
distance herself from the show. Her departure was announced on Friday,
February 27 after Billy Bush accused her of throwing Giuliana under the
bus. She left "to pursue other opportunities," E! said in a statement.
"No decisions have been made on her replacement."
It was rumored
that Giuliana did several takes for her TV apology. "They did the
Zendaya segment three times," an insider claimed. "Three different
takes. On the first two takes, Kelly said 'Guys, we can't say this.
Zendaya is a friend of the show.' " The report was, however, denied by
E!.
© AceShowbiz.com