Let me get that for you!
Kim Kardashian
and
Kanye West
are enjoying their time across the pond. The selfie-obsessed reality
star, 34, introduced her rapper hubby, 37, at the 2015 Brit Awards on
Wednesday, Feb. 25, before living it up in the audience with several
A-list pals.
PHOTOS: Kimye's sweetest moments
West debuted his new single "All Day" along with a massive posse of
dancers on a tilted stage. After he performed for the crowd,
North West
's dad returned to his wife in the audience, even snapping some pictures with stars like
Sam Smith
and
Taylor Swift.
PHOTOS: Kim in crop tops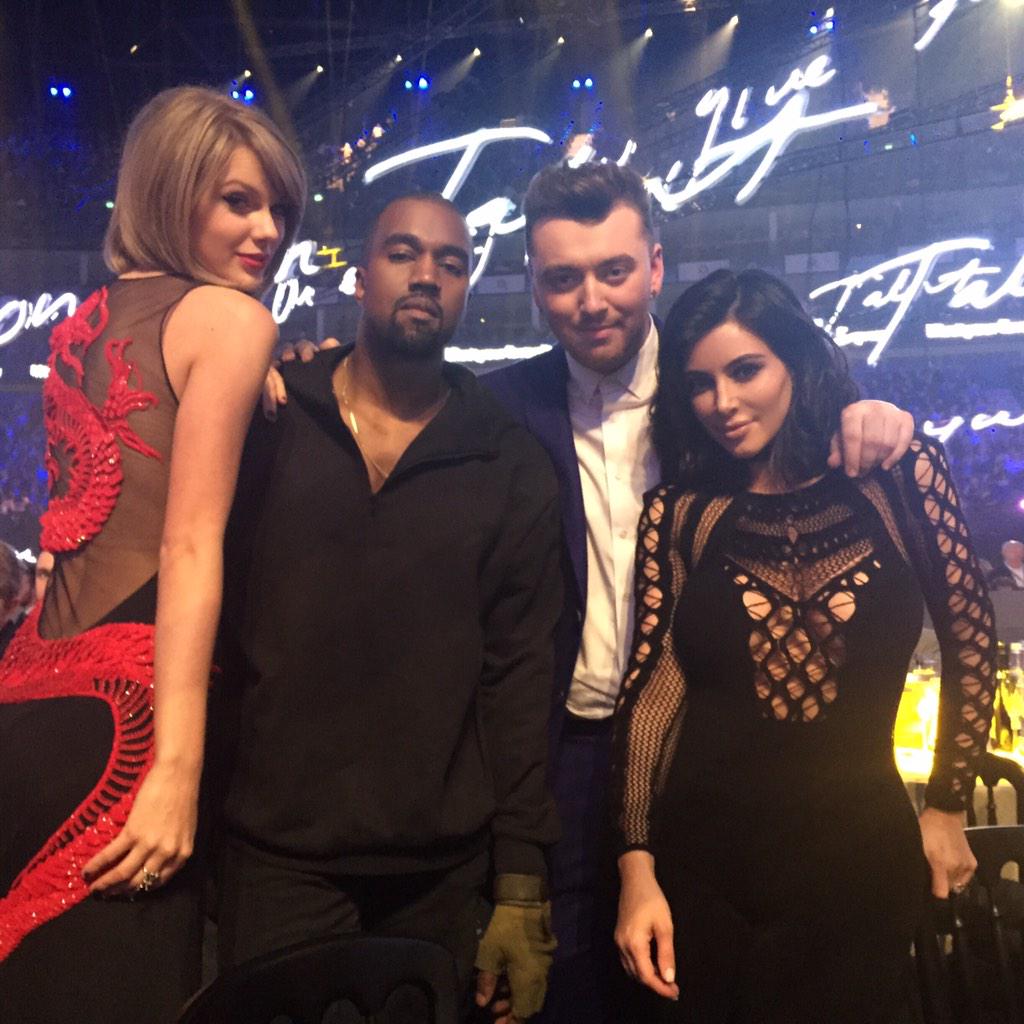 Though West famously interrupted Swift's 2009 MTV VMAs speech to declare that
Beyonce
had "one of the best videos of all time," the two chart-toppers have
since reconciled, hamming it up at the 2015 Grammys earlier this month.
PHOTOS: Taylor Swift's celeb BFFs
Swift, 25, who took home her first Brit Award on Wednesday, attended the show with pal and Victoria's Secret model
Karlie Kloss
. Kardashian posted a shot with them that read, "K's and Tay."
PHOTOS: Celeb selfies
After the show, Kimye had their own afterparty, posting sexy selfies in the studio. In one shot, the
Keeping Up With the Kardashians
star licked her hubby's face, captioning the image, "#KimKAllDay."
- Us Weekly