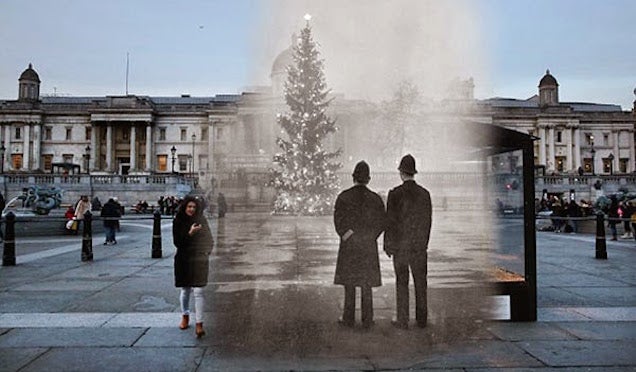 Christmas is over, wrapping paper has been destroyed, batteries were
scourged up and bellies are bigger than usual but we still have a bit of
the holiday season to enjoy. It's always nice to look back at the year
that just was but even better to see how far we've come too. These
pictures show Christmas now and in decades past in the same photo.
Peter Macdiarmid
created these composite images of London showing how popular places in
London have changed or stayed the same during Christmas time. It's nice
to see the decorations, even if it's just in black and white. You can
see more of his work
here.
Christmas in the past and in the present in the same picture