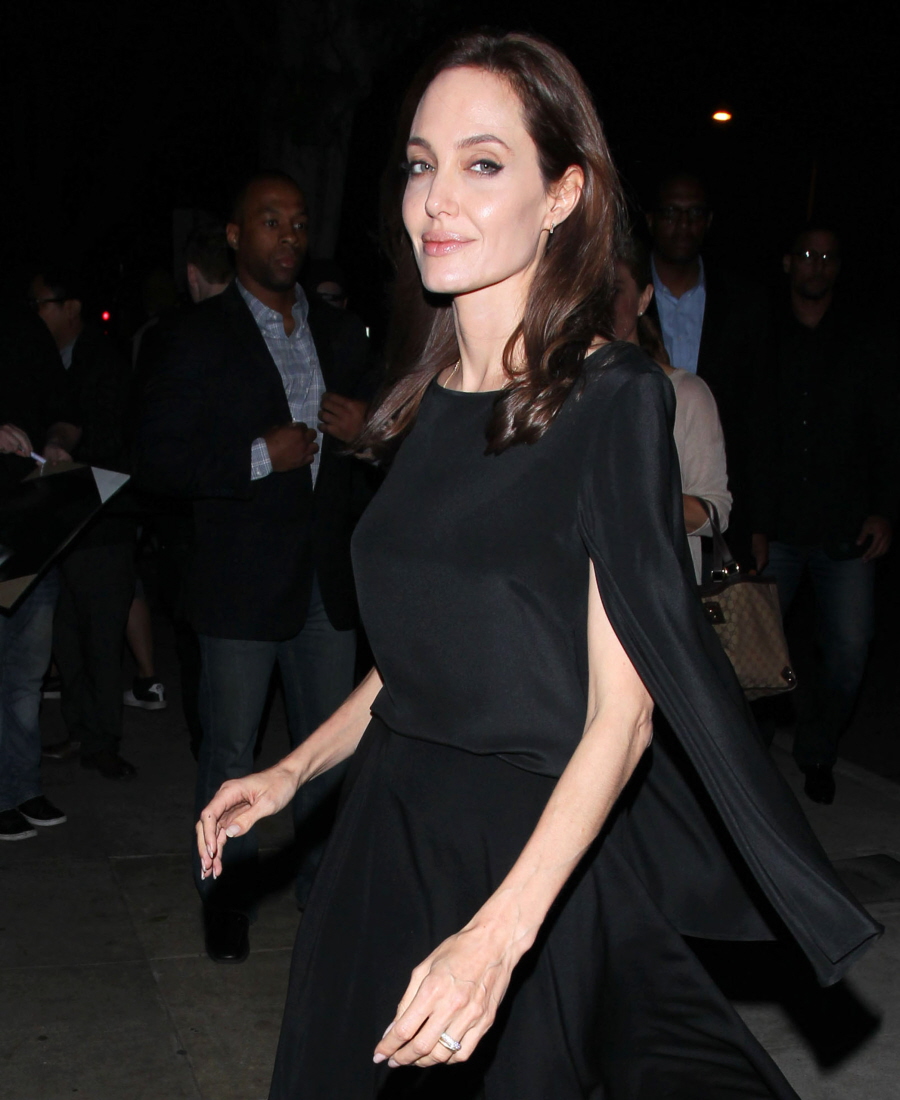 Seriously though, Angelina Jolie is having the worst week ever. What hasn't gone wrong for her?
Unbroken
was shut out of the Golden Globes and SAG Awards. The Globes didn't even throw her a pity-nomination for
Maleficent
. And Angelina is all over (in a bad way)
the emails hacked from Sony
. She found out that her moviemaking partner Scott Rudin thinks she a
"minimally talented spoiled brat"
with a
"rampaging spoiled ego."
And now this… Angelina is going to be MIA for the next week (probably longer) and completely absent from
Unbroken's
American PR push because… Angelina has chicken pox.
Think of it this way… after ten long years, Jennifer Aniston's voodoo
dolls are finally paying off. There is literally a POX on the
Jolie-Pitt house. And in case you're wondering how an American adult of
39 years could have gone through life without getting chicken pox…
first of all, it can happen. Lots of people get the pox when they're
adults. Second of all, some people DO get it a second time. It's not
unheard of. My guess is that all of the Jolie-Pitt kids have it. Maybe
Brad will get it too.
Maybe this is some good news? Angelina probably gave the pox to Amy
Pascal on Wednesday night, just after Angelina found out about the
leaked emails calling her a spoiled brat. This photo made the rounds
yesterday (I linked to it in several posts, but here's a tweet-embed):
This has been called the "death stare." I'm not sure if I would go
that far, but it's definitely not a happy look from Jolie. But she's
allowing Pascal to supplicate. That's the first step.
I'm kind of hoping that Angelina goes dark for a few weeks,
recovering from her pox and plotting her next move. Angelina hasn't had
to recover from such high-profile disrespect in a while, so she might
be rusty. But she will plot her next move and I'm hoping it will be
amazing.
Meanwhile, here's the full video of THR's
"directors' roundtable."
Angelina Jolie with Christopher Nolan, Mike Leigh, Richard Linklater, Bennett Miller and Morten Tyldum,